Setting The Standard In Home Inspection
Purchasing a home is the largest investment you will make. Hiring a trained, certified professional home Inspector can make this a much more pleasant experience so that you can buy with confidence. The same is true if you are selling a home. Fewer last minute surprises and a faster, more efficient sale. Dollar for dollar, at todays costs for homes and repairs, a professional home Inspection is a bargain.
Inspections for: prelistings, prepurchase, warranty, and new construction.
Radon, mold, air quality, thermal imaging, and pool inspections also available.
---
Be Confident...
I will give you the confidence to make an informed decision about your new home. The inspection will cover the homes major systems, from the roof to the basement, and I will tell you what needs to be done.
Protect your investment...
Knowing exactly what you are buying can prevent your dream home from becoming a nightmare. Let Beneficial help you make an informed decision.
Scheduling...
Home inspections are my business; I perform home inspection and radon testing throughout northeast Illinois and southeast Wisconsin 7 days a week. By phone (
847-356-9632
), or with our
online scheduler
, this makes scheduling an inspection easier for you!
The Inspection is just the beginning...
Along with your detailed home inspection, you will also enjoy these benefits: Free consulting for as long as you own the home and a free subscription to Home Owners Network ($200 value).
Risk free...
We are so confident in the quality of our home inspections that if you are not satisfied with the inspection for any reason, you don't pay, no questions asked.
And there's more...
We offer a free recall check on all major appliances.
Free home warranty included...
Schedule your inspection today using our
online scheduler
and receive a free 90 day limited home warranty from Residential Warranty Services on your home or condo purchase.
Beneficial Home Inspections is a preferred home inspection company of
Inlanta Mortgage
.
Are you working with a blind home inspector?
If your inspector is not using a quality Thermal Imaging Camera and is not properly certified, you might be. We use quality Fluke cameras (not cellphone apps). We include a free thermal image shell scan with all home inspections.
OUR SERVICE DOESN'T END WITH THE INSPECTION
Here's what a few of our clients thought of our services:
---
---
---
---
Service Area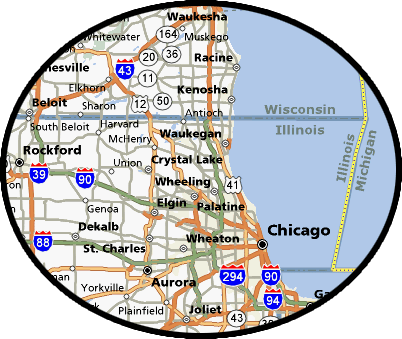 Credit Cards Accepted

---
---
Check out my interview, How Much Should Your Home inspection cost on www.IllinoisHomes.com, one of the top sites for homes for sale in Illinois , including Plainfield, IL real estate. Illinois Homes also services York, Pennsylvania real estate and Madison, Wisconsin real estate.