Radon Testing
Protect your family by scheduling a radon test today!

Don't risk your health to another day exposed to high levels of radon gas in your home. The EPA and the IEMA recommend all homes be tested, in fact the IEMA estimates that 42% of homes in Illinois have elevated levels of radon gas.

Fast results, accurate measurements, affordable protection for you and your family.
Beneficial Home Inspection Services uses the Radalink Air Cat continuous monitor for our radon testing. The Air Cat uses the latest technology providing the most accurate readings available, along with fast results. Results are typically available within one hour after the test has been completed.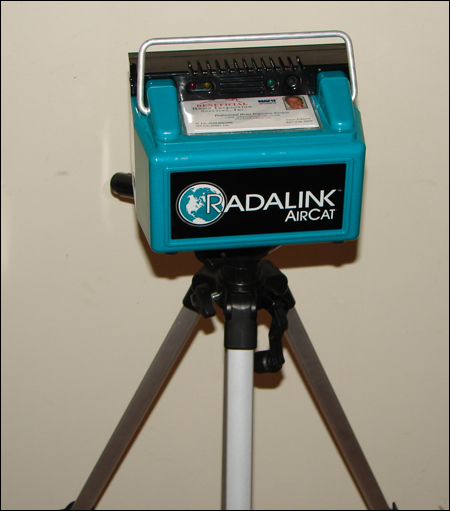 Benefical provides you with a trained state licensed measurement technician to guarantee and ensure the most dependable and accurate results.
Many other testing companies use charcoal testers which do not provide the hourly readings and accuracy that the Air Cat provides. Upon completion of the test, the charcoal testers must be mailed to the lab for results. You may have to wait an additional week or more just for your results.
Please take a moment to watch this video about real people with radon-induced lung cancer.